In Greece, when a friend writes a book, you wish her kalo tax-ee-tho, meaning "Have a good trip." That's what we're doing with All Is Well, on the road from time to time, enjoying the journey that began on June 19, in Greece, on the magical island of Patmos.
All is Well on the Road
June  2017, Greece, Patmos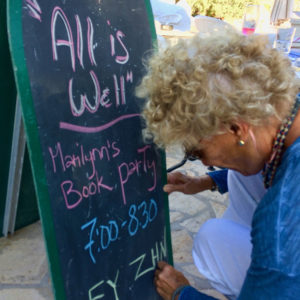 JUNE 19, 2017, Greece, Patmos: We launched at George's Place, possibly the best beach bar in the Aegean. What fun! People from 12 countries bought books. We're so happy to start this crazy adventure in Patmos, so much a part of our personal well-being. Opa!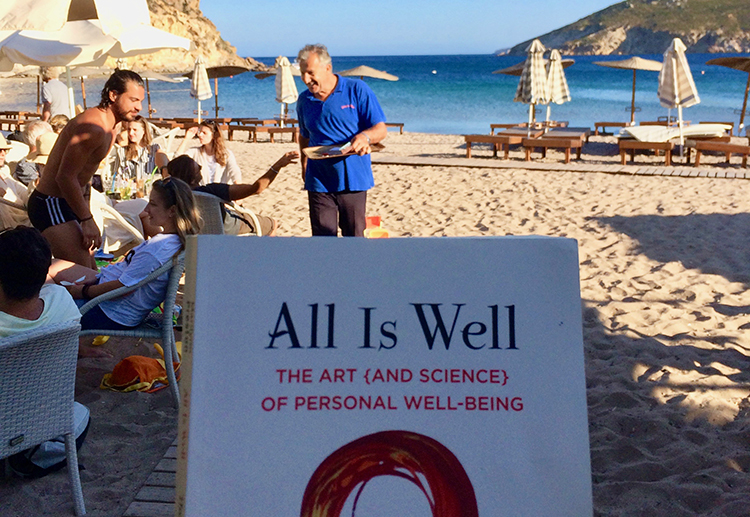 August 2017, Chicago
AUG. 1, Chicago, West Loop, Leslie Hindman's auction house – A lively panel discussion and fund-raiser for Girls in the Game. Thanks to sportsmedicine expert Dr. Kathy Weber and WMAQ sportscaster Peggy Kucinski for their wise words and big laughs.
AUG. 2, Chicago, The Chicago Network – A juicy and provocative conversation about personal well-being between Marilynn and Christie Hefner and more than 60 high-power members of The Chicago Network. Fascinating discussion!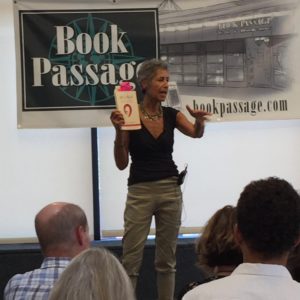 AUG. 19, Corte Madera, Ca., Book Passage – We were tickled to be given a slot at this illustrious book store. We had to mention how much we love living in Marin County. "So beautiful…and you can wear yoga clothes all day long!'
Back to Greece for September and October. Be happy for us. A generous spirit is a sign that your healthy lifestyle training is paying off.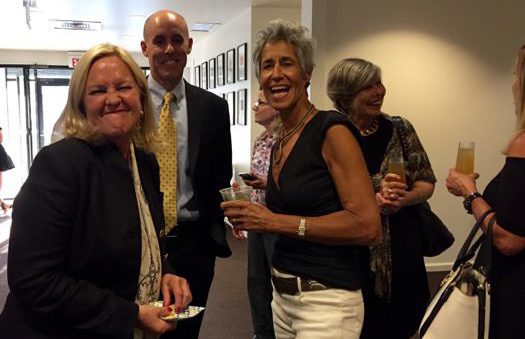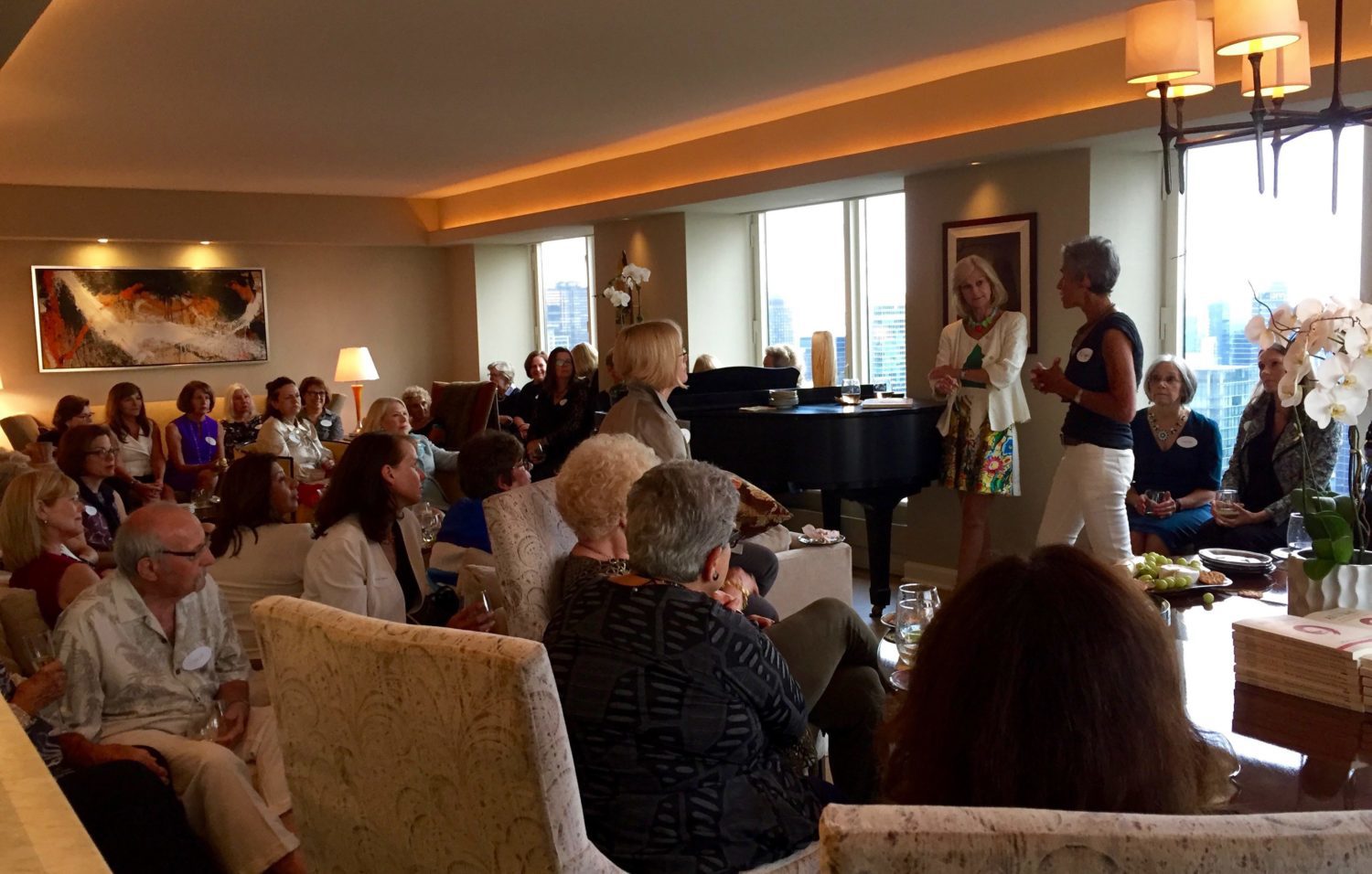 Coming up:
November 2017, Gainesville, FL
Why Gainesville? Because my sister and brother-in-law live there and the column's been running in the Gainesville Sun for many years and it's a wonderful place. And warm. Go Gators!
Sunday, Nov. 12, 2 pm: Hadassah health forum, Gainesville chapter
Sunday, Nov. 12, 4 pm: The Gainesville Health and Fitness Club
Monday, Nov. 13, 6 pm: Gainesville Public Library, downtown
Tuesday, Nov. 14, 7 pm: taping the Ilene Silverman TV show
Wednesday, Nov. 15, 7 pm: Gainesville Women's Forum
Followed by Sarasota, another city where the column runs. Love Sarasota!
Sarasota, FL
Friday, Nov. 17, 5 pm: A conversation at the HuB —an inventive creative co-work space— with Steve Shenbaum, founder of Game On Nation, master of interactive behavioural gamification. (say what?)
Friday, Nov. 17:  Taping a TV interview with multi-media journalist Hallie Peilet. Hallie is family and a rising star at SNN–Suncoast News Network. She was just promoted to news anchor. Go Hallie!
Friday, Nov. 17: TV interview at Bay News 9, in St. Petersburg.
Monday, Nov. 20, 10:30: a discussion about the book and personal well-being at the Selby Library, downtown Sarasota.
January in Mill Valley, CA
Sunday, Jan. 21, 5:30 pm: The Club at Harbor Point, a conversation with Russell Munsell, master teacher of tai chi, dynamic swimming and so much more.
To be continued. . .we hope. . .